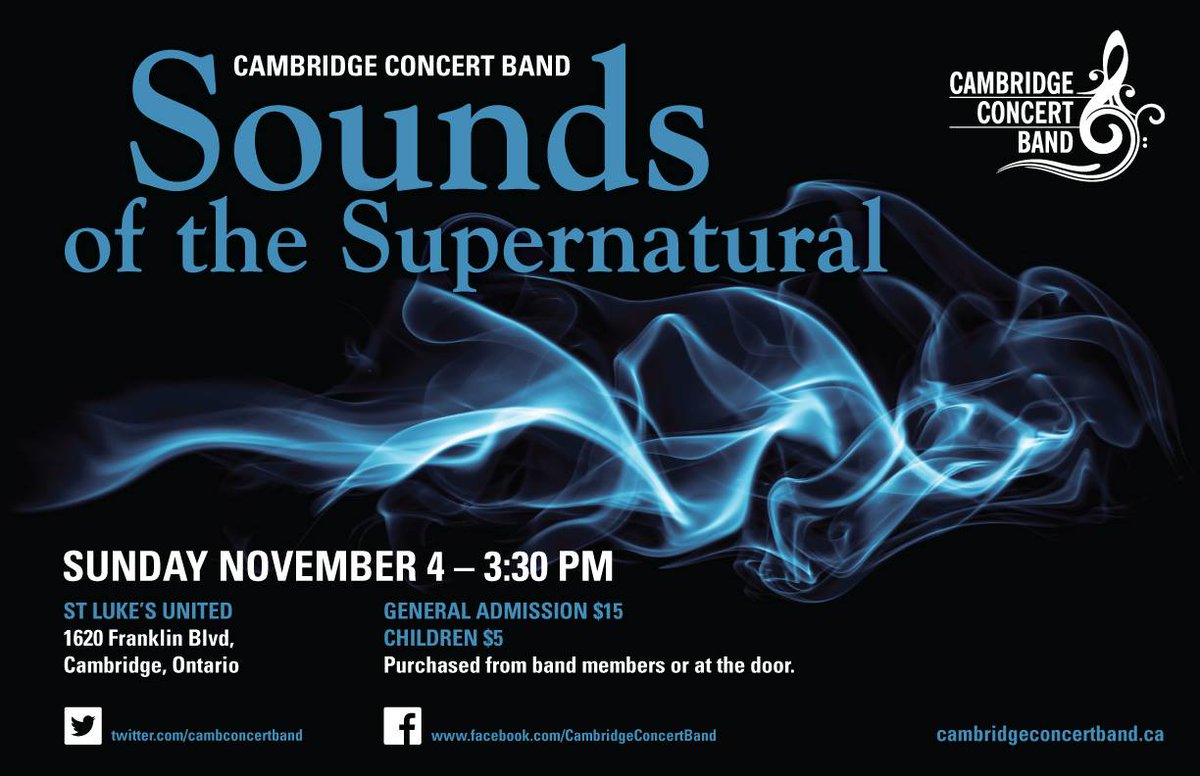 Don't be afraid of things that go bump in the night! The spookier the better for some great music. Come and enjoy "Sounds of the Supernatural" with the Cambridge Concert Band.  Featured music will include "Ghost Train", "Night on Bald Mountain", the "Mars" movement from "The Planets", and highlights from "Wicked", "Phantom of the Opera" and "Game of Thrones".
The concert begins at 3:30 p.m, November 4th 2018. at
St. Luke's United Church,                                                                                                              1620 Franklin Boulevard,  Hespeler, Cambridge N3C 1P2.
Tickets are $15 for adults and $5 for children under 12, available from band members or at the door.  Half-time refreshments will be served.